Rapid Rail offers a range of height safety training options to suit the needs of employers to protect staff working at heights in heavy duty industrial environments, particularly for safety critical or hazardous conditions. The height safety training can be in the form of a seminar, a workshop or on-site training as required. Our instructors are experienced height safety professionals in industry, who not only provide theoretical information but also ensure theory is practically applied on-site.
Rapid Rail have over 25 years experience and expertise in differing types of height safety training, for those working at heights. We specialise in training for those working at heights in heavy duty or hazardous environments.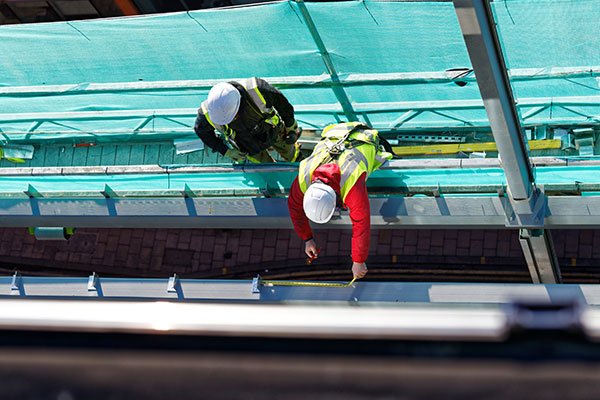 We design, supply and install our own height safety systems for a portfolio of clients worldwide. Rapid Rail are in a key position to select the most appropriate form of height safety training to benefit those who need the advice, guidance or consultancy. We can also make recommendations on the service, maintenance and maximum application for your height safety systems and workforce working at heights.
How can this be achieved?
Rapid Rail have a 'hands-on' approach to height safety training, applying our heavy duty industrial experience to:
managing height height safety
roof safety systems
inspection, care and maintenance of Height Safety Systems and Fall Arrest Systems
cost efficient recommendations.